The First Coast's
Flooring Company
Let Us Turn Your Dream Home Into a Reality
Flooring Company in Jacksonville FL
Fabulous Flooring Installation in Jacksonville FL
If you are looking for flooring installation in Jacksonville FL, look no further; North Florida Floors is the company for you. Our fully trained team is experts in all types of flooring installation that can transform the look and feel of your property. With years of experience and thousands of happy customers behind us, North Florida Floors is committed to providing the complete floor installation package that will make your home or business look good for years to come.
Our remodeling & renovation services
Safe and Professional Flooring Installation in Jacksonville FL
When you call North Florida Floors for flooring installation in Jacksonville FL, you are guaranteed to get the professional service that you deserve. To achieve that, our team keeps up to date with all the latest trends and technology to give you the best value flooring in Florida. There's no need to worry either. Safety is always on our minds – We'll take care of your property like it's our own and we're fully insured against accidents and damages, as unlikely as it is with our experts on the job.
Why choose North Florida Floors among other companies?
Fully Insured

Contactless Estimates

Online Client Portal

Provides a Warranty

Design Services

Handy Man
Only does small projects, lacks high-end, custom choices.
Average Contractors
Missing deadlines, budget creep & unreliable scheduling
Handy Man
Average Contractors
Fully Insured

Contactless Estimates

Online Estimates

Provides A Warranty

Design Services

Transform your kitchen in 3 easy steps
Step #1
Schedule an Estimate
Getting a quote for flooring installation services in Jacksonville FL could not be any easier. Call or click today, and one of our friendly team members will get right back to you to discuss your project. With years of experience and the best trade connections in the business, we are sure that we will have a great deal for you.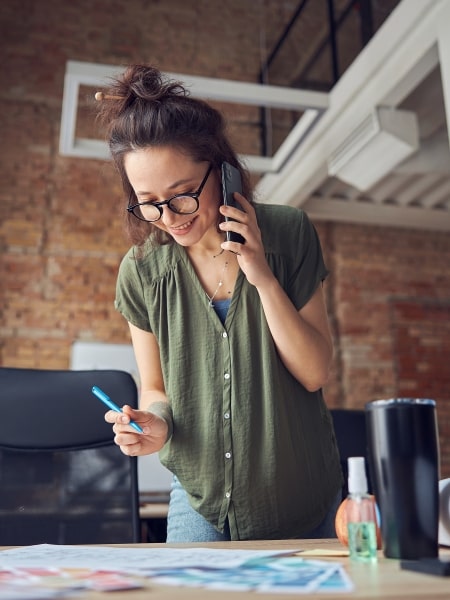 The Number One Choice for Flooring Installation in Jacksonville
When you choose North Florida Floors, you are choosing quality. There are no shortcuts for providing the very best customer service and outstanding professional flooring installation in Jacksonville FL. No matter the size, we take pride in every job that we do. Our aim is always to exceed your expectations, and we won't be happy with anything less than 100% customer satisfaction. Call today to see why we are the number one choice.
Our clients' honest reviews
Flooring Installation in Jacksonville FL
We had North Florida Floors replace the floors in our entire home. They did a beautiful job, our custom inlay looks fantastic. They showed up when they said they were going to and the overall work they did was very impressive. As a realtor I see a lot of shoddy work, North Florida Floors goes the extra mile and does all the little things right that most people don't. Excellent experience with William and his team, I recommend them to all of my customers who need any tile work or new floors installed. Thank you again for the fantastic flooring installation guys, our floors are beautiful!
Flooring Installation in Jacksonville
We had a weak subfloor in our kitchen after only owning our house for a year. They came in and completely gutted our kitchen and took it from an outdated kitchen to something you'd see in a magazine. They were always on time, kept me informed every inch of the way. The crew always kept everything clean and they always tried to make sure that they inconvenienced us as little as possible while we were home and they were working. If your looking for your floors to be done right the first time and it look absolutely amazing, the North Florida Floors are the only people I'd call.
Flooring Installation in Jacksonville
I can't say enough good things about William and his North Florida Floors crew. They are currently working on their 3rd project in my home. We started with installing hardwood floors thoughout the main living area and new tile in the kitchen. Moved onto a full remodel of the master bath and are currently in the process of remodeling the guest bath. If you are looking for a company that is dependable and goes above and beyond to make sure you are satisfied with the outcome you must call William @ North Florida Floors. Highly recommended flooring installers.
Frequently asked questions
Ready to Transfrom Your Floors & Baths?